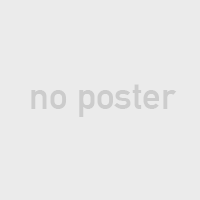 Rape by Yoko Ono & John Lennon, 1969. 16mm film, color, sound; 77 min
Busters Bedroom by Rebecca Horn, 1990, 1991. 35mm film transferred to video, color, sound; 104 min
Consolation Service by Eija-Liisa Ahtila, 1999. 35mm film, color, sound; 23 min
Pull My Daisy by Robert Frank & Alfred Leslie, 1959. 16mm, black-and-white, sound; 30 min
Zarin by Shirin Neshat, 2005. Super 35mm film transferred to video, color, sound; 20 min
Lights, Camera, Action: Artist's films for the cinema
0
Written by: Courtesy of The Whitney Museum of American Art
Whitney Museum, New York, Feb. 8-Apr.1, 2007 The Whitney Museum of American Art presents films by
MARINA ABRAMOVIC, EIJA-LIISA AHTILA, CHANTAL AKERMAN, MATTHEW BARNEY, SAMUEL BECKETT, MARCO BRAMBILLA, LARRY CLARK, BRUCE CONNER, JOSEPH CORNELL, TACITA DEAN, DEXTER DALWOOD, TRACEY EMIN, ROBERT FRANK, JEAN-LUC GODARD, DOUGLAS GORDON, JOHAN GRIMONPREZ, REBECCA HORN, DEREK JARMAN, ISAAC JULIEN, JOHN LENNON, ALFRED LESLIE, SHARON LOCKHART, ROBERT LONGO, BABETTE MANGOLTE, CHRIS MARKER, ANTHONY McCALL, SHIRIN NESHAT, GASPAR NOÉ, YOKO ONO, RICHARD PRINCE, YVONNE RAINER, ED RUSCHA, DAVID SALLE, WILHELM SASNAL, JULIAN SCHNABEL, CINDY SHERMAN, LAURIE SIMMONS, SAM TAYLOR-WOOD, ANDREW TYNDALL, CLEMENS VON WEDEMEYER, MARK WALLINGER, and ANDY WARHOL.
Since the invention of film, cinema has been an inspiration for artists, and moving image installations have become a major part of the fabric of contemporary art. In recent years, artists primarily known for their works in other media--sculpture, photography, drawing, painting--have also begun to produce films meant to be viewed on the cinema's single screen.
The exhibition's program ranges from classic early films by
Samuel Beckett, and Robert Frank and Alfred Leslie
; to key narrative works of the 1960s and 1970s by
Babette Mangolte, Yvonne Rainer, and Andy Warhol
; to rare screenings of films by artists who first came to prominence in the 1980s and 1990s such as
Robert Longo, David Salle, Julian Schnabel, and Cindy Sherman.
The show also features films by a generation of artists who emerged in the 1990s and pursued a dual approach, making both films specifically for the cinema, and installations using the moving image. These include
Matthew Barney, Tacita Dean, Tracey Emin, Douglas Gordon, Johan Grimonprez, Sharon Lockhart, and Clemens von Wedemeyer
. Also on view are works by a small group of independent filmmakers who have not only influenced artists moving into film but also explored the gallery context themselves:
Chantal Ackerman, Jean-Luc Godard, Derek Jarman, Isaac Julien, and Chris Marker
.
Lights, Camera, Action brings many of these films together for the first time, allowing us to see the variety of ways in which artists have interpreted the language of cinema and to appreciate the specific qualities of cinema that artists have passionately recognized, and made their own.
In association with Lights, Camera, Action: Artists' Films for the Cinema,
Mark Wallinger
's
Sleeper
will be presented in its New York premiere by
Artprojx NY + Anthony Reynolds Gallery
at the Anthology Film Archives. For further information, visit http://www.artprojx.com
The Whitney Museum is grateful to
Barney Rossett/Evergreen
Review for making Samuel Beckett's Film available for this program.